Lycée Français de Séoul (LFS) is classified as a 'foreign school' (외국인학교) according to Korean regulations and accepts students of all nationalities. Students with one or both parents of Korean nationality must meet certain conditions.
Registration is open throughout the year subject to availability.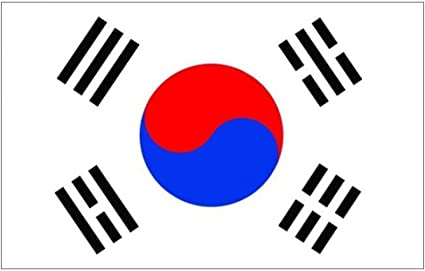 이 페이지는 한국어로도 제공됩니다 : 서울 프랑스학교 입학에 관한 모든 정보는 여기를 클릭하시기 바랍니다.
If you have any questions, please consult the FAQs below or contact our admissions team: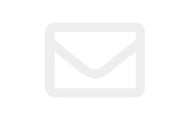 ADMISSIONS TEAM

admission@lfseoul.org

+82 (0)2-535-1158
Applicants for 2022-2023 entry:
The application form for the current school year 2022-2023 is closed in the EDUKA platform.
If you wish to enroll your child for the current school year, please contact us at admission@lfseoul.org so that you can receive the direct link to the online form.
ADMISSION PROCESS
1 Please consult the admission criteria and class guide listed above.
2 Prepare the documents to be submitted.
3 Sign into Eduka: create your account and complete the application form. Attach all required documents and submit. If you have any problems logging in Eduka, please contact informatique@lfseoul.org. Please note that your application will not be registered unless all the documents are sent.
4 Your file will be processed within 2 weeks if it is complete. Otherwise you will receive an email to complete it.
5 Some applications may require an interview with the family and the child and/or French language tests. If this is the case, you will be notified promptly by email.
6 A confirmation demail will be sent to you, and the First Registration Fee (DPI) invoice forwarded by email within 2 weeks. The invoice will also be available in the Finance section of your Eduka account. Your child's place will be guaranteed once the DPI have been paid.
7 Tuition fees are invoiced at the beginning of July and must be paid before the start of your child's school year.
ADMISSIONS CRITERIA
One or both parents hold a foreign passport (non-Korean passport)
Both parents hold Korean passports (including those who hold dual passports) and have spent 3 years (1,095 days) outside of Korea
Children of naturalized persons who have difficulties in continuing their studies at local schools
LFS welcomes students who do not speak French at the primary school level
Kindergarten

students are directly enrolled in their regular class and learn French with the teacher and a French-, English- and Korean-speaking kindergarten assistan.,
Elementary

students attend their regular class, as well as the Bridge Class 2 to 2.5 hours per day. Find out more on our Bridge Class here.
Parents of non-French speaking secondary school students are invited to contact the admissions department for an educational project to be jointly worked on.
AGE PLACEMENT AND CLASS EQUIVALENCE GUIDE
LFS welcomes students from the age of 3 up to the Terminale (grade 12) school year. Below are the class equivalents by year of birth:
2023 / 2024 School Year
Year of birth
French grade 3-5-4-3
US grade
K-12
Korean grade
6-3-3
2006
Terminale (Lycée)
Grade 12
고등학교 3학년
2007
Première (Lycée)
Grade 11
고등학교 2학년
2008
Seconde (Lycée)
Grade 10
고등학교 1학년
2009
3ème (Collège)
Grade 9
중학교 4학년
2010
4ème (Collège)
Grade 8
중학교 3학년
2011
5ème (Collège)
Grade 7
중학교 2학년
2012
6ème (Collège)
Grade 6
중학교 1학년
2013
CM2 (Élémentaire)
Grade 5
초등학교 5학년
2014
CM1 (Élémentaire)
Grade 4
초등학교 4학년
2015
CE2 (Élémentaire)
Grade 3
초등학교 3학년
2016
CE1 (Élémentaire)
Grade 2
초등학교 2학년
2017
CP (Élémentaire)
Grade 1
초등학교 1학년
2018
GS (Maternelle)
Kindergarten
유치원 3
2019
MS (Maternelle)
Kindergarten
유치원 2
2020
PS (Maternelle)
Kindergarten
유치원 1
DOCUMENTS TO PROVIDE
● Copies of the student's and parents' passports;
● Copy of the family record book for students of French nationality;
● Birth certificate for non-French nationalities;
● Copy of the student's and parents' Alien Registration Card as soon as available;
● Copy of the vaccination pages of the student's health record.
● Certificate of schooling issued by current school or nursery for the year in progress;
● Last three school reports;
● For students in 3ème and Seconde enrolled in a French school: copy of the dialogue sheet with university guidance decisions and requested majors.
● Certificate of Fact on Entry and Departure attesting that the student has stayed outside of Korea for more than 3 years (1095 days in total)/ 출입국사실증명서
● A cover letter for students joining middle and high school;
● Any document certifying the student's current level of English;
● A language test and, if necessary, an interview will take place during the first week of classes.
Find more information at Learning Languages page or contact us at international-section@lfseoul.org
TUITION FEES
Open Houses are held during the school year. See the dedicated Visiting LFS page. If you are unable to join one of these Open Houses, please contact us at admission@lfseoul.org to arrange a personal meeting.
.
We welcome new students throughout the year for the same year. We email parents between March and May for re-enrollment. It is preferable to enroll before the end of June for Back to School in September. Enrollments and re-enrollments are done online on Eduka.
LFS is closed during the summer, generally from July 10 to August 20. Enrollment is however open on Eduka throughout the year and applications are also processed during the summer.
Once your enrollment is confirmed, an invoice for the First Registration Fee (DPI) will be emailed to you within 2 weeks. The invoice will also be available in the Finance section of your Eduka account.

These fees must be paid within 15 days in order to secure your child's admission.
The tuition fees are to be paid in full before the beginning of your child's school year. Should you wish to pay in 3 installments, please send a request to the finance team at finance@lfseoul.org. Find out more on the dedicated Tuition Fees page.
The French school system begins in the first year of preschool with the Petite Section (PS, First year of Kindergarten) and ends in the Terminale (grade 12), the last year of high school, with the Baccalaureate exam.
Please refer to the Class Equivalence tab of this page to identify your child's class.
LFS admits children in the Petite Section (PS, First year of Kindergarten) from their 3rd calendar year. In September 2021, children born in 2018 will be accepted even if they have not yet turned 3 years old.
In addition, a Toute Petite Section (TPS) has been created for 2 year olds born at the beginning of a calendar year to attend school between January and June before they join PS in September. Their admission is subject to certain conditions such as being toilet trained, child development criteria and availability.
We do not test students who come from a public or private school certified by the state in France or by AEFE abroad.
We do test students previously enrolled in another educational system or in a non-certified private French school. Their knowledge of French and mathematics is assessed to decide on their grade placement.
Level B1 in French is required for students previously enrolled in an educational system based on another language than French to enter Middle and High School.
No for primary school students, yes for middle and high school students.
In Kindergarten, students attend their regular class and learn French with their English- and French-speaking teacher and the Kindergarten assistant who speaks French, English and Korean.
In elementary school, the Bridge Class provides French language learning support to students who also attend their regular class half of the time. When the child has acquired a sufficient knowledge of French, he or she fully joins the French curriculum's courses with continuing support if necessary. Find out more on the Bridge Class page.
Students in secondary school must have a minimum level of B1 in French to be admitted to LFS.
If this is not the case, please contact our admissions team at admission@lfseoul.org for a schooling project to be jointly worked on.
.
The language of instruction is French, and Korean is therefore not required for admission.
An education consistent with the French national curriculum is delivered in schools abroad certified by the French Ministry of National Education, such as LFS. This network enables French children living abroad to receive an education similar to that provided to children residing in France. They follow the same curriculum and take the same exams (DNB, Baccalauréat). Children whose parents often relocate can thus ensure a coherent and continuous education from Kindergarten to Terminale.
No, since English is taught as of Kindergarten. The General English Program (PARLE) is provided for all primary and secondary students.
The LFS offers two English language tracks:
● General English Program (PARLE) included in the French school curriculum from Petite Section (PS, First year of Kindergarten) to Terminale (grade 12).
● American International Section (SIA) from Grande Section (GS, Third year of Kindergarten) to Seconde (grade 10), with an extension to 1ère and Terminale planned for 2021 and 2022 respectively, offered as an optional course for students speaking perfect French and at ease in English.
Visit our Learning Languages page to find out more about these two programs.
All students from Kindergarten to CM2 (grade 5) are taught about Korean culture and language. Level groups are organized to take into account the skills of each student.
An introduction course is offered to all new non-Korean speaking students, from 6ème (grade 6) to Seconde (grade 10), during their first year at the LFS. Korean language is also available as an optional course from 6ème up to the Baccalauréat.
Korean legislation stipulates students of Korean nationality should not exceed 30% of our student population per grade. The LFS has not reached this quota overall, therefore accepts applications from Korean students subject to availability in different grades. There are no quotas for other nationalities.
In order to take into account legal constraints and quotas imposed by local authorities in terms of admission, new registrations to the LFS may be placed on a waiting list, depending on the places available after taking into account re-enrollments. The criteria taken into account include, for example, French nationality, siblings attending the LFS, previous education in a certified institutions, level of French proficiency, submission date of registration application.
Yes, the 3 years or 1095 days abroad cover all the days your child has spent outside of Korea, whatever the reason.
The school year at LFS begins early September and ends early July. The year is divided into 3 terms: September to December, January to March and April to July.
Click here to view our calendar.
The school is open Monday to Friday from 8 am to 6 pm.
– Primary school students, in Kindergarten or elementary, have class from 8:30 am to 3.15 pm except on Wednesdays from 8.30 am to 11.30 am.
– Middle and high school students have a timetable specific to their class and options. Classes can begin no earlier than 8.00 am and end no later than 6:10 pm.
It is theoretically possible for a child to attend LFS if his or her parents do not live in South Korea. In practice, visa and accommodation issues considerably limit this possibility. If a minor is enrolled without his parents living in Korea, parental authority will have to be delegated to a person or institution located in Seoul.
LFS is a day school only and does not provide boarding facilities for underage or adult students moving to South Korea without their parents. Finding a host family in Seoul falls under the full responsibility of the parents.